Welcome to Instinct Shareville!
Integrity Veterinary Center uses Instinct EMR Shareville. This is a helpful portal where you will be able to retrieve updates and shared patient documents from Integrity Veterinary Center.
When a mutual patient arrives at Integrity Veterinary Center, your information, including email address, is entered into Instinct EMR. From there, Instinct Shareville automatically notifies you via email that one of your patients is Checked-In or Checked-Out of Instinct. Below is a sample email template that you will receive.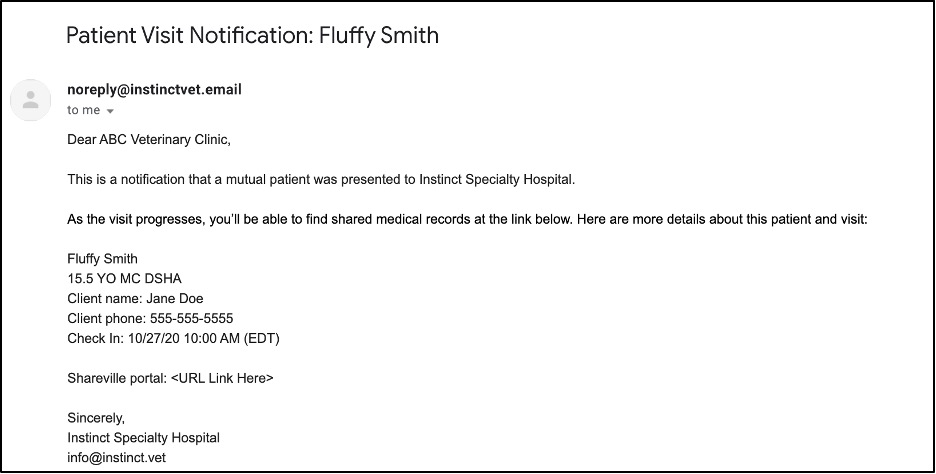 Creating Your Login/Password
For security purposes, no documents are actually sent via email. The check in and check out notification emails will instead contain a unique link that will allow you to access each patient's Shareville portal.
If this is your hospital's first time logging in to Shareville, you will be prompted to create a new password as shown below. This password is associated to the hospital (and email address) and will then be the password used for all other patient's from Integrity Veterinary Center.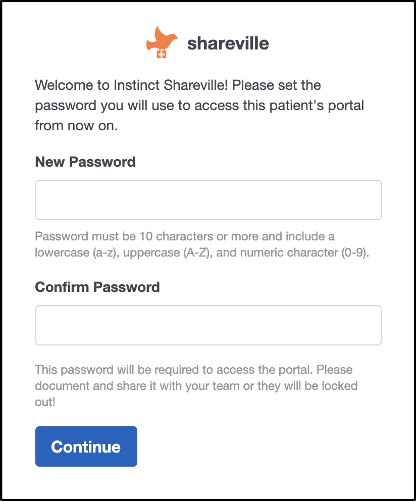 Important note: the rVet Shareville password is per hospital. This means if there are two emails on file for your hospital, both email addresses will access Shareville using the same password. We highly recommend documenting your password and sharing it with the rest of your team.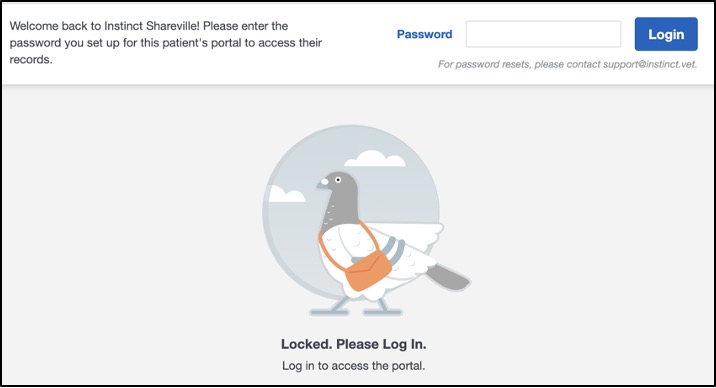 You can then download individual documents, specific visits, or all visit information.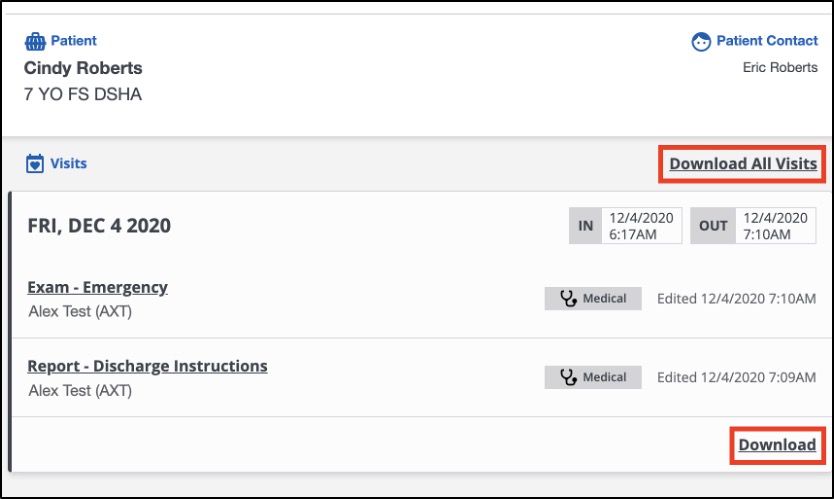 Shareville Troubleshooting
Shareville is best accessed via a Chrome browser.
If you are unable to access Shareville, please have your IT team add the following domain on your network's allow list: *.instinctshareville.vet
If you need to reset your password, just click on the Forgot your password? Link below the blue Login button. You will then receive a link via email to reset your password.