Your veterinarian may recommend a consultation with an internist (internal medicine specialist) if your pet has a complex medical condition, or one that involves multiple organ systems.
What does internal medicine encompass?
In many cases, the clinical signs a patient is displaying may include many organ systems. Due to their comprehensive approach, small animal internal medicine specialists may manage cases of patients with multiple problems at one time.  In some cases, the cause of the problem has not yet been identified, while in others advanced testing or treatments are needed.  An internal medicine specialist will see patients with:
Gastrointestinal disease, including weight loss, vomiting, or diarrhea
Kidney disease, including blood work abnormalities, protein in the urine, and excessive thirst and urination
Lower urinary tract disease, including recurrent urinary tract infections or incontinence
Respiratory disease, including nasal discharge, cough or changes in breathing
Blood disorders, including anemia or low platelet counts
Immune-mediated diseases, including joint disease and blood disorders
Liver disease, including elevated liver enzymes, jaundice, or low blood protein levels
Endocrine disorders such as diabetes, hyperadrenocorticism, and hyperthyroidism
Infectious diseases such as Lyme disease, Ehrlichia, Anaplasmosis, and Leptospirosis.
What is a Board-certified Small Animal Internal Medicine Specialist?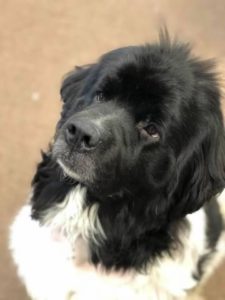 A small animal veterinary internal medicine specialist is a veterinarian who has completed advanced training in internal medicine (including an internship and residency) following graduation from their veterinary college. After successfully finishing an internship, these specialists must next complete a small animal medicine residency. This three-year program is an intensive graduate clinical training program intended to improve procedural skills and refine approaches to diagnostic and therapeutic plans. The residency training culminates with comprehensive examinations covering all aspects of veterinary small animal internal medicine. Once these requirements have been fulfilled, the veterinarian is considered to be a Diplomate of the American College of Veterinary Internal Medicine (ACVIM).
When should I see a small animal internal medicine specialist?
Once your primary care veterinarian has identified (or has suspicion of) a disease requiring specialist care, they will call or recommend a referral specialty practice to arrange for seamless transfer of care. Ideally, your veterinarian will provide the specialist with a thorough summary of diagnostics and care along with all pertinent results for the specialist to review prior to your appointment.